Cuban actor William Levy has been chosen as one of the sexiest and more requested bachelors by People Magazine, in its Spanish edition. After having got a secondary role, he joined the staff of stars, impersonatiing "German", the star's best friend, in the TV soap opera "Olvidarte jamas", broadcasted by Venevision, at 1 p.m.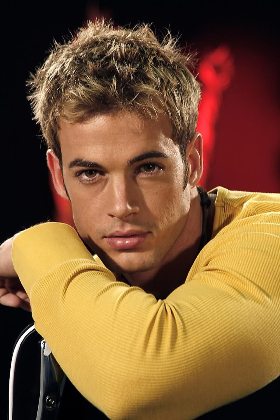 Once his first work in a dramatic broadcast was over, his physical appeal and his acting potential opened him the doors to another great opportunity in his career when he was casted for the soap opera "Mi vida eres tu" where he plays a rich and cocky high class young man.

Later on, his career starts taking the tracks he wishes the most. He then accepts a new challenge in the project "Acorralada", a drama by Venevision Productions, Miami, where he plays a starring role, closer to his utmost goal: get the leading role in a TV soap opera.

"I think that I am going to get it soon. I even received a proposition to have a leading role in Colombia, but I was already engaged with 'Acorralada'", he says while he gets his order in a Miami restaurant.

It's 1 o'clock in the afternoon in this American city. Before having his lunch, Levy faces the interview as a therapy. He laughs out loud at each question and at each answer. The actor, who came out of the reality show "Protagonistas de novela", warned me once he accepted to answer the questionary. "You are going to put me in some big trouble, but I am going to go to Venezuela to look for you, and I am going to... ", he added.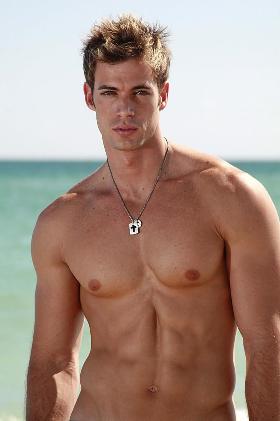 He said that this is the first time he is asked so many "hot" questions for the public to know, but he finally agreed to talk to Facetas about his intimate moments, and he revealed the words he likes his wife to tell him in bed.

"To answer your questions I have to be very careful in order not to affect other people or myself with what I am going to say".
How are you seduced?

- I like women to be coquettish, romantic, affectionate, women who engaged in a hot exchange of looks. I am seduced by a woman that acts naturally, who does not care to say what she feels, and who is happy when she is with me.


How much have you cried because of being in love?

-I do not know exactly how much, but I have certainly cried. But I never let the person know that I did it. I am too sentimental. She does not even imagine.

A platonic love?

- I have had several. I dream of many women, but I prefer not to say any name.


How intense are you as a lover?

- I love making love a lot. In a couple, experiencing things that arise at the very moment is important, and I am very spontaneous regarding that. I do not know whether I should be considered as a good lover. It is up to women who have been with me to say it. So far, I have never been left for being a bad lover. It has been great so far.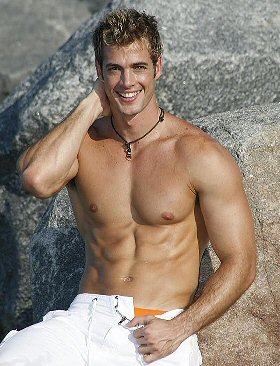 The story of your first kiss?

- I was 13 years old, and I was living in Cuba. I had a girlfriend at that time, same age as me, and it happened with her. We both were in the Malecon Cojima, in Havana, where I used to live. That was the first time I kissed someone in the lips. But I do not remember her name.

Where do you prefer to make love?

- On the beach, in a lift or in a car. I cannot tell you if I have already had the opportunity to do it in all those places because I am going to be in trouble. Of all three, I prefer to do it on the beach, at the sea shores, because there is a delicious silence, only broken by the sound of the waves!


Do you prefer lights to be on or off?

- Half dark. I love watching, but not that much.


What kind of music do you like hearing in those moments?

- Romantic music. Nothing in specific. I think everything has to fit the moment I am living.


Do you get excited by any special scent?

-A woman that just came out of the shower! That excites me!


What would you give your girlfriend as a gift on Valentine's Day?

- Flowers are mandatory! I would invite ther to a romantic dinner and I would offer her a complete underwear set, and, I do not know, I would ask her to wear it.


Do you use afrodisiacs at all?

- Shrimps.


A special drink?

-Wine.


Which is the most erotic room in your house?

-The bathroom and the living room.


Your most romantic scene in television?

-We are getting to a difficult point to answer. It was in ACORRALADA, along with Mariana Torres, but it was because the character is very sentimental (they are going to protest because of that).


A movie for lovers?

- "The notebook" is a wonderful movie!


Serenatas, flowers or chocolate?

- The three of them!.


A phrase thar seduces you?
- It is not what I am told, but how they say it. I love being told "I love you" when we are in bed.


How many "kilos" of sex do you offer in a night?

-Well, figure it out! As long as I have time, as many as I can! May be one, maybe none or many. All depends on whom I am with!

Have you been caught in the middle of the 'act'?

-Not so far, thanks God!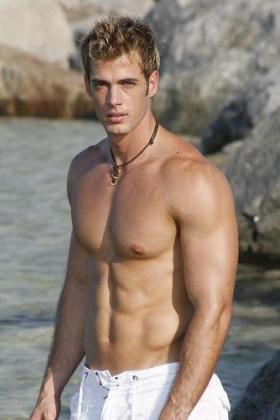 Who gave you the "unforgettable kiss"?

-I have been kissed many times, and I remember all those moments! I have a very good memory.


Who is your ideal as a woman?

-My son's mother. She is very affectionate, and she cares about me a lot.


The most romantic place in your home town?

- Havana Bay and Varadero. There are some of the most beautiful beaches I have ever seen in my life. Sea water is blue and crystaline. There is plenty of space, and it is perfect to go during the night, drink some wine, and you can anything with a girl at your side.


If a woman betrays you, would you forgive her?

- No.


And you, have you betrayed?

-That I remember, only once, and I ended up breaking up with my girlfriend. I thought that if I was not faithful to her was because I was not really in love with her. I did not feel sorry for what I did. She was in Paris, and I was working as a model in Miami. When I came back, we talked about it, and we reached to an agreement. I even told her.

How ingrate do you think love is?

- Love is not ingrate. On the contrary, love gives the strength to stand up, to dream of someone. When I feel love, I am alive. If you expect more than what you give, maybe, sometimes, you think love is ingrate, but if you accept what you are given, then you will be OK.


What is the greatest thing you have done for love?

-Every single day we all do something for love. And what you do for love cannot be measured, even the smallest thing: for your partner it will be always great!

Which are your favorite pleasures?

-To have sex, to eat, and seeing my boy every single day in the morning.

Do you consider yourself attractive?

-I do not know, it is know that I have come to believe to that story, because people say that my boy is as handsome as his father. Actually, I do not consider myself beautiful, I am a normal guy.


Your shoes' size?

- 11 inches.


And your trousers?

- Waist 31; Length 34.


Why do you remain single?

-I am not married yet because I still have many things to do in my career. However, I do have now a stable relationship with a girl, and the most important thing is that we have 10 months son.


Give us a poem from your own inspiration as a gift!

- I am going to tell you one that I made up for the show "Protagonistas de novela"
"Eres bella como una flor y linda como un jazmín... / En tus manos tienes mi corazón / Nunca lo dejes morir".
"You are beautiful as a flower, pretty as a jasmine.. My heart is in your hands / Never let it die"

When I was a kid

"I used to join some friends in a government-owned farm and we used to steal fruits. There was an old man with a rifle that shooted salt bullets, he ran once behind us. I remember that very well, I was 12 years old".


Adventure

"I went to "Isla de la Tentación" four years ago. When I came back, I participated in the show 'Protagonistas de novela', and it was then when I started studying to become an actor. Then I left to L.A. I stayed more than a year in Beverly Hills, but I do not do any casting, I just spent time in preparing myself. I came back and I started working with Venevision Productions, and, so far, I have never being unemployed. Betwen March and April, I will start shooting a movie"

Stardom

"I was offered to be an exclusive star of NBC when I did the casting among many other actors with more experience. I was very impressed, and I realized that my decision was not wrong. I loved working with Ricardo Montaner. I still have in mind to study and work even harder because I want to become a Hollywood star".